Our Service

In a survey by the Japan External Trade Organization (JETRO), Japanese dishes ranked top in the category of "favorite foreign cuisine". It is estimated that the number of Japanese restaurants in overseas countries has reached approximately 89,000 (as of July 2015), a 60% increase from the previous survey (January 2013).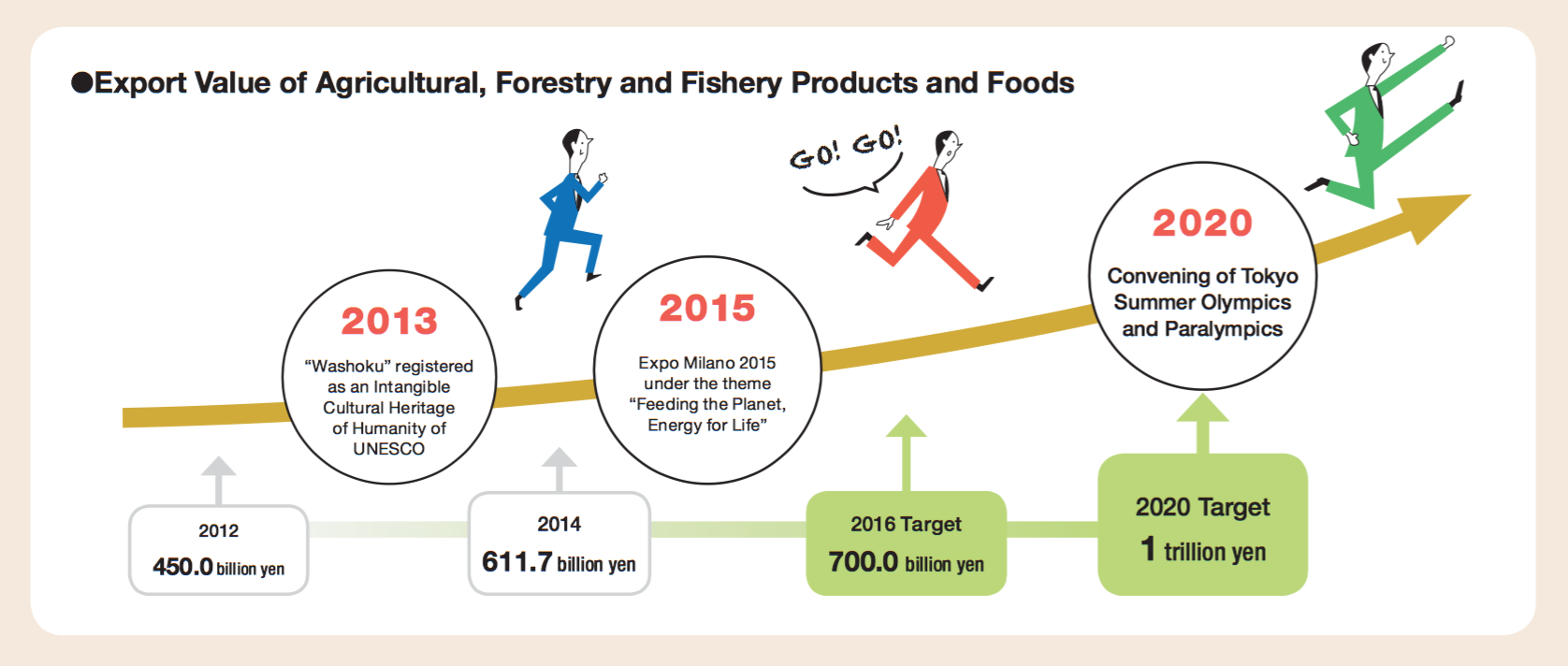 (source; Ministry of Agriculture, Forestry and Fisheries http://www.maff.go.jp/e/pdf/maff_e_all_2.pdf)
The "FBI Strategy" was formulated as an initiative for responding to this demand and raising Japan's presence in world food markets.
The FBI strategy derives its name from the first letter of "From", "By" and "In". These are:
Made From Japan---Promotion of the use of Japanese food as ingredients of world cuisines.

Made By Japan---Overseas expansion of Japanese food culture and food industries.

Made In Japan---Promotion of the export of Japanese agricultural, forestry and fishery products and foods.
This strategy aims at promoting the spread of Japan's food culture and improving the food export structure of the whole country.
Under this strategy, MAFF aims to raise the export value of agricultural, forestry and fishery products and foods from 611.7 billion yen in 2014 to 1 trillion yen before 2020.
As these graphs show, Japanese food typified by Japanese Wagyu is being rapidly established as one of the important Menu Items to Tables worldwide. We will ensure stable supply of products with strict Meat Quality Control System based on our years of expertise and experience. We will also achieve differentiation with Exclusive Brands or Original Brands, and a win-win business with stroing Support Program for Business Partner.
Come and join our program today and become an official distributor partnership of our fascinating products and services.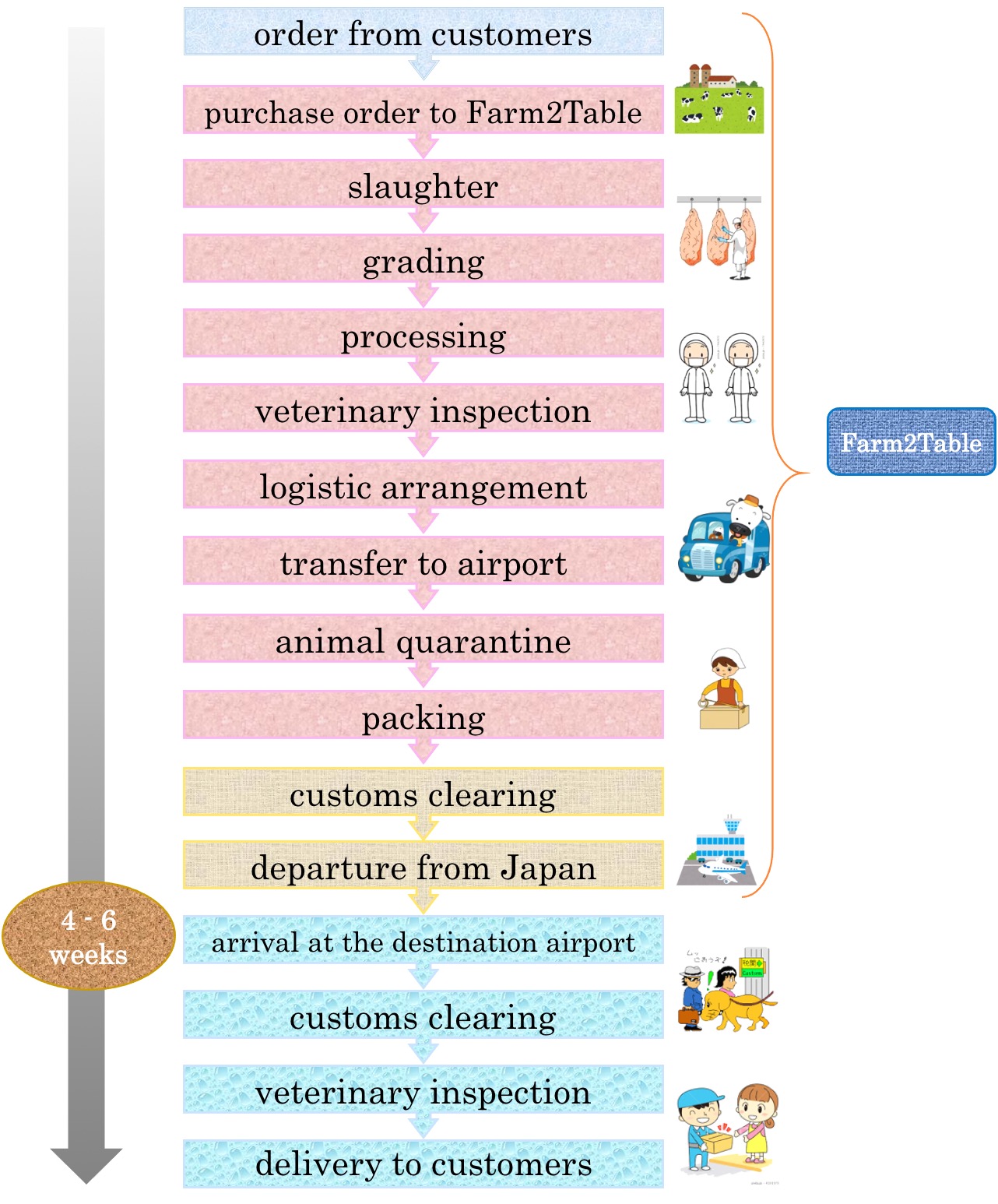 (http://www.maff.go.jp/e/pdf/maff_e_all_1.pdf)